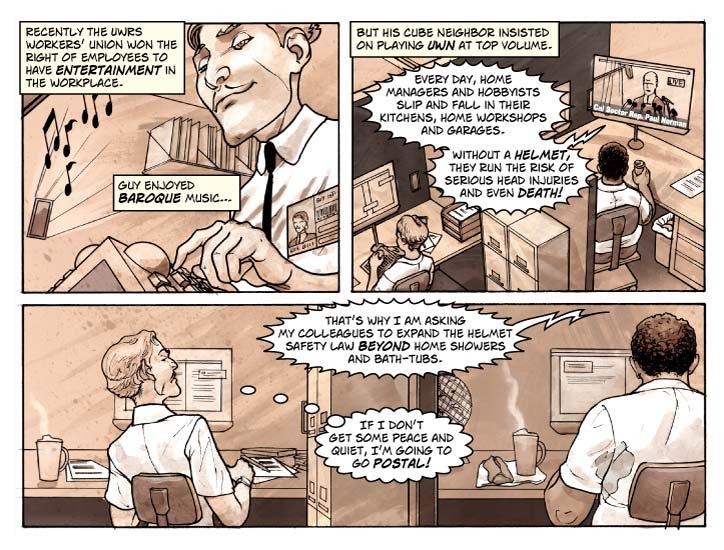 Strip 3 - Click on page above to goto the next page. -- First Seen: 2008-09-26
Escape From Terra is updated with new pages every Monday through Friday.

SubscribeStar Update: All Systems Go!
The QUANTUM VIBE page on SubscribeStar is now open for business.
Those seeking an alternative to Patreon for supporting Scott and Quantum Vibe, SubscribeStar is another option. Paypal is not available with SubsribeStar, but credit cards are accepted. Plans for accepting crypto-payments are in the works. Stay tuned.
Coming soon: SubscribeStar
Scott here.
I'm aware many of my erstwhile Patreon supporters have left the platform altogether, and I'm assuming most of you are upset by Patreon's recent politically-biased culling of "deplorables."
The good news is now an alternative to Patreon is again available, and it is called SubscribeStar. The bad news is this site has received so many applications for accounts that they're behind on verification/approvals.
So, if you like you can go look at my page there (https://www.subscribestar.com/quantum-vibe ) but you can't subscribe just yet. When the approval happens we will make an announcement here.
In the meanwhile, those of you with Bitcoins or Ether can always send me some love at the wallet addresses listed under the big Patreon button.
Thanks and please keep reading.

The Transcript For This Page
Strip 3 – That damned noise

Panel 1
Guy touches a button on the corner of his keyboard, and some musical notes flow out of a pair of what looks like playing cards adhered to the cub walls close to him. They are speakers.

Caption: Recently the UWRS workers' union won the right of employees to have entertainment in the workplace. Guy enjoyed baroque music…

Panel 2
Looking at the cubes from above, we can see Fat Slob in the next cube. Fat Slob is sort of the opposite of Guy – personally a mess but keeps a neat cube, as he does as little as possible. He also has a large flat HDTV screen on his cube wall that is running a UWN newscast at high volume. We see some smarmy pol in a suit talking to microphones.

At the bottom of the screen is an ID line for the TV network and the subject as "Cal Sector Rep. Paul Norman" (it's okay if the tag line is not entirely legible at size)

Caption: But his cube neighbor insisted on playing UWN at top volume.

Norman (on HDTV): Every day, home managers and hobbyists slip and fall in their kitchens, home workshops and garages. Without a helmet, they run the risk of serious head injuries and even death!


Panel 3
Medium close-up of Guy looking really, really annoyed.

Norman (continues from last panel): That's why I am asking my colleagues to expand the helmet safety law beyond home showers and bath-tubs.

Guy (small letters, grumbling to himself): If I don't get some peace and quiet, I'm going to go postal!