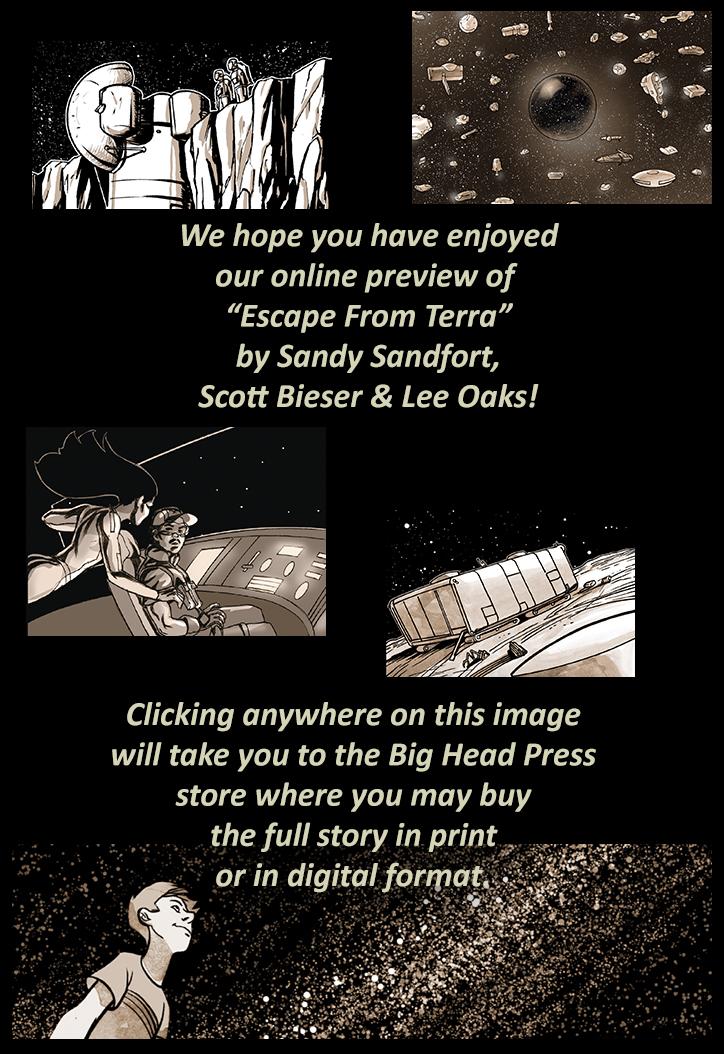 Strip 416 -- First Seen: 2010-04-12
Escape From Terra is updated with new pages every Monday through Friday.

Staple! This weekend! Yikes!
Yikes! We almost forgot to tell visitors to the Quantum Vibe page that Scott will be making an appearance at Staple! the indie comics expo, in Austin, Texas this coming weekend, October 12-13.
Scott will be premiering his latest collection of Quantum Vibe strips, QUANTUM VIBE: Château Périllieu. Exclusively available at this show! The trade-paperback will go on sale in other channels soon afterwards.
Sorry for the late notice, hope to see readers there.
What's Next?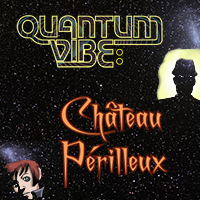 Château Périlleux may have concluded, but Quantum Vibe continues. We're taking a short break, but we will be back in a few weeks with new story. In the meantime, be sure to check back each Monday as we'll have a "break" strip for you to enjoy with announcements about the upcoming Quantum Vibe stories among other things. See ya!

The Transcript For This Page
Panel 1
Wide panel, establishing shot: in the Water Bros. Cafe. It's a slow time of day; Babbette the Elder has gone on an errand, Emily Rose is in charge, Babbette the Younger is hanging out as it's a slow time for her business, too. Both of them are at the Cashier station, trying not to be too obvious about the fact that they're watching one of the only three customers in the cafe: a 15-year-old, small and rather scruffy looking girl, with straight, very black hair, light-tan skin and dark, Indian eyes, who we will shortly learn is Robyn. Robyn is seated at one of the tables, not far from the exit door.

Emily (sotto voce, to Babbette): Terry?

BtY: Obviously.

Panel 2
Two-shot of Emily and Babbette:

BtY: Refugee?

Emily: She's got the look.


Panel 3
Medium shot of Robyn, at the table. She's glancing sideways at the Cashier stand as she wolfs down her food.

Emily (OP): Runner?

BtY: Maybe. Looks like she hasn't eaten in days.