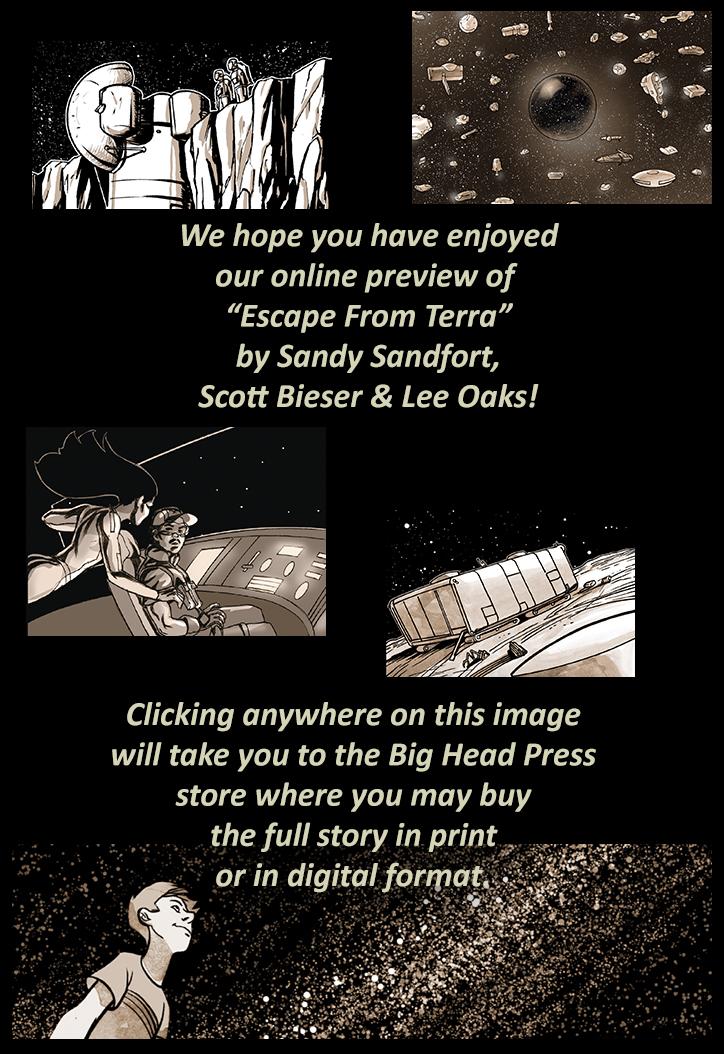 Strip 474 -- First Seen: 2010-07-01
Escape From Terra is updated with new pages every Monday through Friday.

Staple! This weekend! Yikes!
Yikes! We almost forgot to tell visitors to the Quantum Vibe page that Scott will be making an appearance at Staple! the indie comics expo, in Austin, Texas this coming weekend, October 12-13.
Scott will be premiering his latest collection of Quantum Vibe strips, QUANTUM VIBE: Château Périllieu. Exclusively available at this show! The trade-paperback will go on sale in other channels soon afterwards.
Sorry for the late notice, hope to see readers there.
What's Next?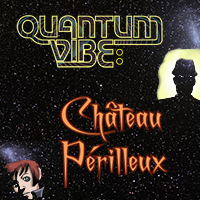 Château Périlleux may have concluded, but Quantum Vibe continues. We're taking a short break, but we will be back in a few weeks with new story. In the meantime, be sure to check back each Monday as we'll have a "break" strip for you to enjoy with announcements about the upcoming Quantum Vibe stories among other things. See ya!

The Transcript For This Page
Panel 1
Babbette the Elder takes charge, holding a protective arm across the front of the booth.
Babbette: Simmer down, folks! This poor girl's been through a lot and you're overwhelming her!

Panel 2
BtE turns to Robyn.
BtE: Robyn, you can do what you want, but I need some help in the kitchen and some back-up waitressing for Emily.
BtE: I can give you room an' board plus 10 gold grams for 250 centimes' work a decaday, if you're interested.

Panel 3
Looking out from the wall, which puts Robyn on the left, Babbette the Elder at the end of the table, and Babbette the Younger at the right.
Robyn: Uh, I might be, as soon as I find out what's a centime and a decaday.
BtY: I'd take that deal if I were you – it's better than she offered me and I'm her granddaughter!

Panel 4
Looking at Babbette the Elder from Robyn's POV – she's hooked a thumb over her shoulder indicating the crowd of people gathered around.
BtE: Can y' start right now? I got a cafe full o' hungry customers!