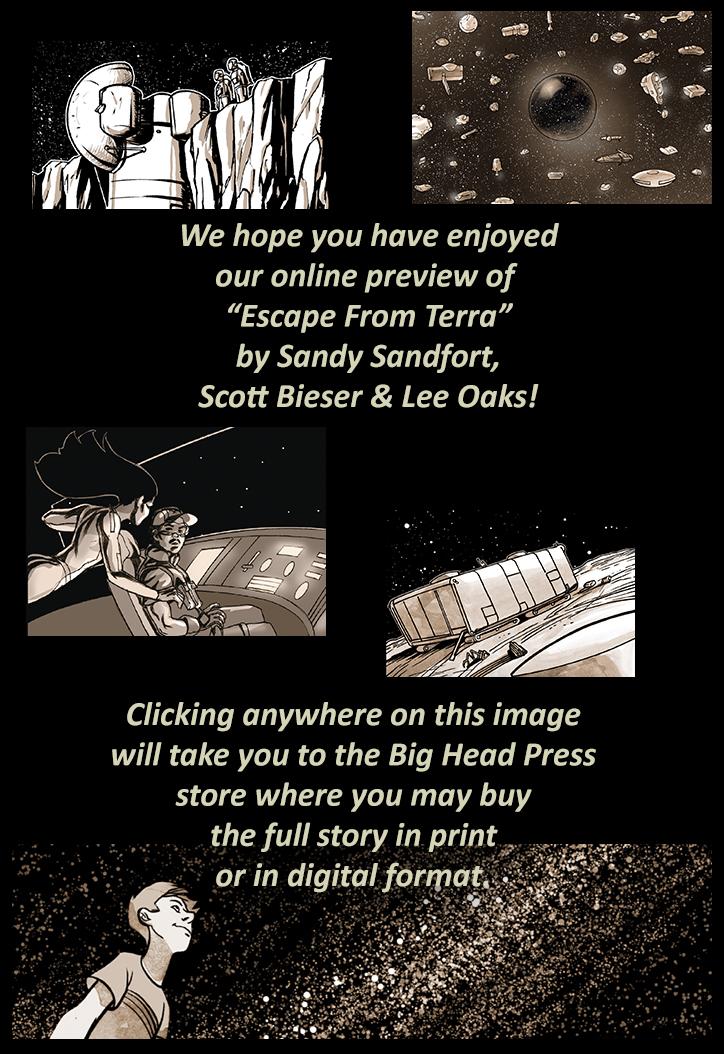 Strip 867 -- First Seen: 2012-01-12
Escape From Terra is updated with new pages every Monday through Friday.

SubscribeStar Update: All Systems Go!
The QUANTUM VIBE page on SubscribeStar is now open for business.
Those seeking an alternative to Patreon for supporting Scott and Quantum Vibe, SubscribeStar is another option. Paypal is not available with SubsribeStar, but credit cards are accepted. Plans for accepting crypto-payments are in the works. Stay tuned.
Coming soon: SubscribeStar
Scott here.
I'm aware many of my erstwhile Patreon supporters have left the platform altogether, and I'm assuming most of you are upset by Patreon's recent politically-biased culling of "deplorables."
The good news is now an alternative to Patreon is again available, and it is called SubscribeStar. The bad news is this site has received so many applications for accounts that they're behind on verification/approvals.
So, if you like you can go look at my page there (https://www.subscribestar.com/quantum-vibe ) but you can't subscribe just yet. When the approval happens we will make an announcement here.
In the meanwhile, those of you with Bitcoins or Ether can always send me some love at the wallet addresses listed under the big Patreon button.
Thanks and please keep reading.

The Transcript For This Page
Panel 1
Focus on Bert. We can see Ernie (to the right of Bert) and a few of the others in the room, standing close by.
Bert: Okay, Tobi, thanks for sharing. So, moving right along.
Bert: We have our own opera to plan. You know, the usual.

Panel 2
Now the focus is more shared between Ernie and Bert. Ernie had turned to remark to Bert. The others we can see are all grinning.
Bert: Rescue a teenage Neanderthal girl from Area 51 in a UFO. Piece of cake.
Ernie: Wasn't that a Doctor Who episode?

Panel 3
Wide shot of the group now sitting in the chairs around the coffee table. There are several cups and glasses on the table, or in people's hands.
Caption: Bert revealed the plan he and Tobi had cooked up. In discussion, the original plan was largely scrapped, but a new plan eventually emerged.